Welding Machine Sales,
Rentals & Rebuilds
MITROWSKI WELDING EQUIPMENT LTD. is a major supplier of fabrication welding and positioning equipment, stocking new and used welding positioners, pipe welding positioners, head and tail stock positioners floor turn tables, bench top welding positioners and gripper weld chucks, new and used tank turning rolls, rotators, pipe turning rolls, pipe cut off machines, column and booms, welding head manipulators, submerged arc welding equipment, welding seamers and planishers. We can also repair or recondition your equipment.
We stock all major brands of welding equipment: Koike Aronson, Ransome, Pandjiris, Preston Eastin, Teledyne Readco, Unique Readco, Jetline, Sciacky, Cecil Peck, Bug-O, Cypress, Weld Engineering, Invincible, Cyclomatic, Webb, Bowers, Miller Electric, Lincoln Electric, Thermal Dynamics, Thermal Arc, Irco, Mark Five, Phoenix Dry Rod and Profax.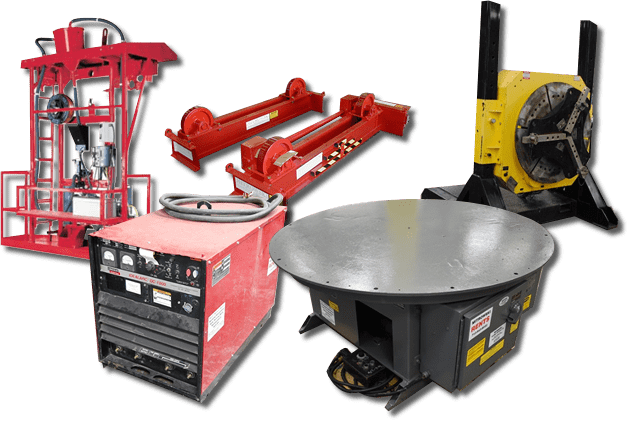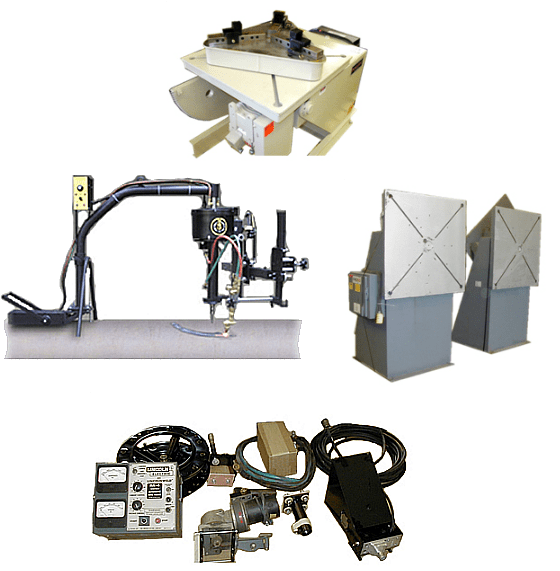 Our inventory is available for SALE or RENT.
Our Rental Dept can supply
Weld Positioners
Gripper Chucks For Positioners
Tank Turning Rolls
Welding Manipulators With Subarc
Plasma Cutting Machines
Head Tail Stock Positioners
3 O Clock Automatic Girth Welders
Lt-7 Tractors
Mig Welders
Tig Welders
Stick Welders
8 Bank Welders
Mitrowski Welding Equipment, LTD offers competitive prices on all welding equipment including new and used welding positioners, tank turning rolls, and welding machines. We carry all the major manufacturers including top sellers Ransome, Lincoln, Pandjiris, and Koike Aronson. We offer fast turn around and immediate delivery of your welding equipment. Call us today at 1-800-218-9620 to learn more about renting and buying, or having your welding equipment reconditioned. Whether you're looking for a used Pandjiris weld manipulator or a new Koike Aronson welding positioner, we've got you covered at Mitrowski Welding Equipment, LTD.